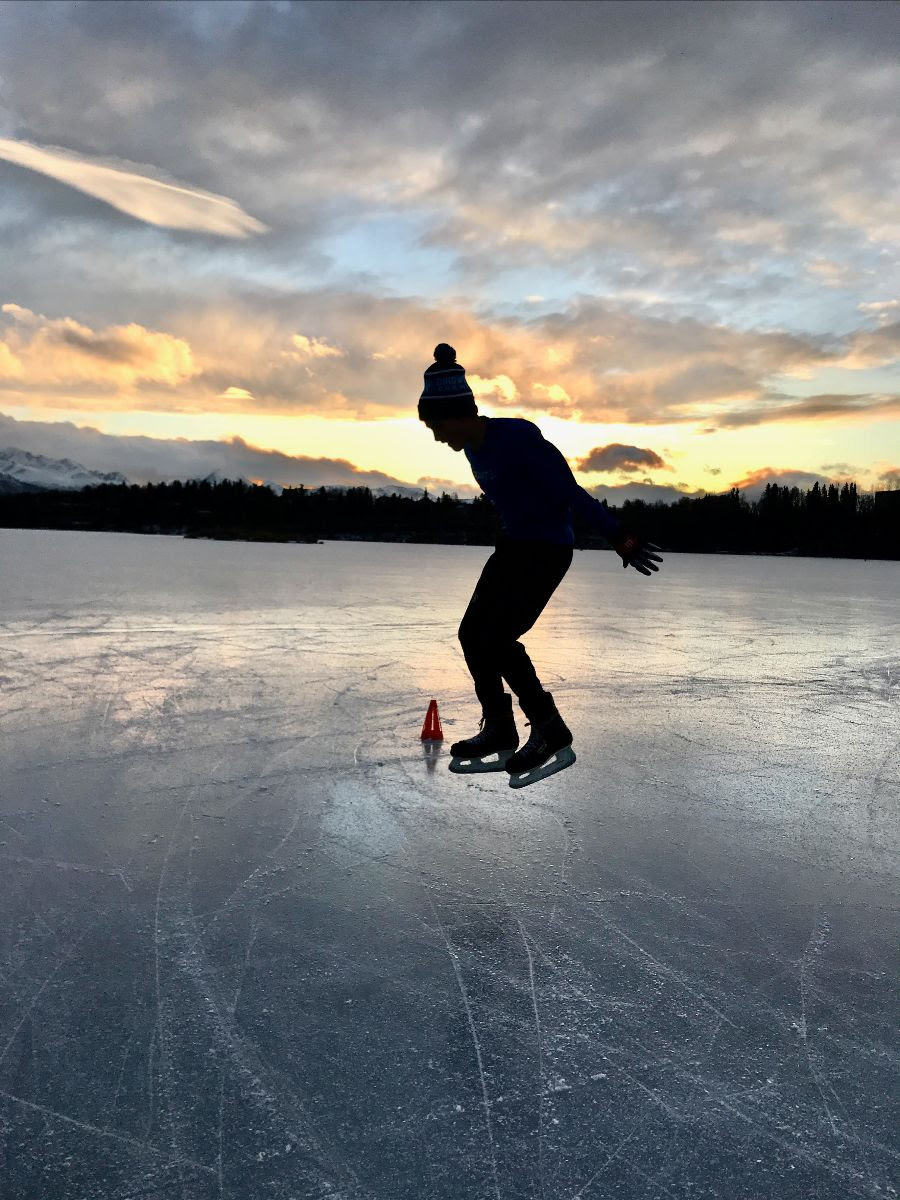 Skyler Amy taking flight after holding an inrun position across the ice. (Adam Loomis photo)
ADAM LOOMIS
Team AK, Anchorage Alaska
adam@usanordic.org

Skating Along

I had the privilege to coach Team AK the past two winters. In Alaska as much as anywhere, we're always at the mercy of Mother Nature. Winter came late last season, and we turned to alternate training modes. The ice was in before we had the jumps snowed, so we spent a weekend training on ice skates.

These practices turned out to be extremely fun, productive, and a great way to push our athlete's skills. If you can balance on 20cm skates, 200cm skis should be no problem. We balanced, slalomed, jumped, and darted around the Westchester Ponds. Of course, a vigorous game of pickup hockey ended each practice.

In these tumultuous times, we often have to alter our approaches to normal activities – whether for work, play, or practice. Ski Jumpers and Nordic Combined athletes are exceptionally well versed in creative problem-solving. And the expression rings true – all's well that ends well. After a slow start, we were blessed with a fantastic remainder of the winter. I'm sure our families and athletes soon forgot about the lack of early-season jumps, but we won't forget the fun times we had in the meantime.